Description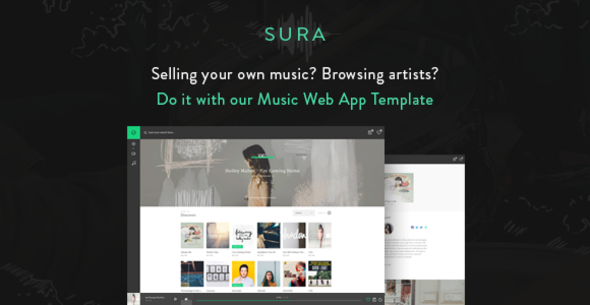 Sura – A Music Web App Template. You'd like to start selling your music on a platform, but you can't. You'd like to sell others' songs, perhaps make a full-fledged Spotify, Pandora, Rdio like site, since you're that awesome – but don't have the tools. Well, we just fixed that for you! Now that "can't" is transformed into "can".
Pages included:
For now – Sura's just a HTML template, but the fully funtional WordPress Theme is coming within ~2 weeks, so stay tuned.
The files used on the demo are not included in the purchase and should not be used on any live website, you will need to use your own images and songs!